The Falls Pointe Piranhas is a non-profit swim club affiliated with the South West Swim League. We were created in 2000 by a small group of local families looking to provide an environment for young swimmers to develop fitness, personal growth, goal setting, and team spirit. We started with 36 registered swimmers and now have more than 70.
Our club emphasizes the personal growth that occurs through training and competition. We believe that measuring the experience only through the numbers on a stopwatch can be unhealthy and lead to "burnout." Recording best times, winning championships and getting your name in the paper are all positive things, but developing integrity, responsibility and commitment are skills that serve team members for a lifetime. The Piranhas emphasize recognizing the value of sacrifice and setting goals while having fun. Our philosophy is that swimming is a wonderful tool to develop character traits that allows youngsters to have success in competition and then translate this success into their lives.

Swimmer Qualifications
The Falls Pointe Piranhas Swim Team is open to any children ages 4-18 that live in Olmsted Falls or Olmsted Township.
We give priority first to kids that have participated on the team in previous years, then to residents of the Falls Pointe neighborhood. Assuming space is still available on the team, we then open it to residents of other Falls and Township areas.
All levels of swimmers are welcome, as long as the child can swim independently across the pool. Coaches will help with stroke development, and the regular practices ensure that kids get stronger as the summer progresses.
Swim Competition Basics
The four competitive strokes are freestyle, backstroke, breaststroke, and butterfly.
Events are held in all of the competitive strokes at varying distances depending on the age group of the swimmer. Other swimming events include relays, which are a group of four swimmers who either all swim freestyle (e.g., a "freestyle relay") or where each swimmer swims one of the competitive strokes in the order of backstroke, breaststroke, butterfly and freestyle (e.g., a "medley relay").
Each swimmer may compete in one to four events during a meet. Coaches may tell the kids at that morning's practice what events they'll swim, but this can – and does – change right up to the start of the event.

Parent Involvment
Parents do not need to stay for swim practice, but they are required to volunteer several times at meets. Because all meets are run by parent volunteers, we have more than 125 volunteer spots to fill, and that means your help is always needed! We ask that you sign up for volunteer positions at the Registration & Information meeting, but you are always welcome to help at additional times.
The team is run by parent volunteers and is financially self-supporting. Your help is crucial to ensure that our swimmers are successful and have fun throughout the season!
If you've never been to a swim meet or volunteered at one, don't worry! Jobs are simple, and there is plenty of help available. We will walk you through what needs to be done, and help you understand how a swim meet is run. You'll be a veteran swim parent in no time.
Please inform a board member if you ever experience a conflict with a volunteer commitment as soon as possible so that we can make other arrangements.
Volunteering
Available positions include:
Set Up
Concessions
Clerk of Course
Timers
Runners
Scorers
Awards
Tear Down
Practices
Children ages 10 and under practice Monday through Friday from 8:00 – 9:00 a.m.
Children ages 11 and up practice Monday through Friday from 9:00 – 10:00 a.m. (They also have the option of practicing from 8-9 with coaches' permission.)
We also offer the option of an evening practice from 5:00 – 6:00 p.m. on Mondays and Wednesdays. Swimmers can attend these practices in addition to or instead of the morning practice. Evening practices are for all ages.

Attendance
The summer season is a very short one and we are at the mercy of the weather. It is, therefore, important that your child attend as many scheduled practices as he/she is able. Coaches will give priority to swimmers that regularly attend practice, but we certainly understand that summer is a busy time and that you may have vacations and conflicts. This is fine, but we do ask that you notify the coaches of planned absences via email (only to the email address provided at the start of the season). Coaches cannot accept verbal messages because it becomes impossible to keep the information organized. For emergencies and sickness, please notify a coach as soon as possible.
When your swimmer misses a meet with little/no notice, your child's scheduled events are not the only ones affected. If your child was scheduled in a relay event and cancels or doesn't show up, three other swimmers will also be prevented from swimming too. Therefore, please notify the coaches as soon as you know that you or your swimmer will be unable to attend.

Fees
Discounts are given to Falls Pointe residents* and to families with multiple children wishing to register. The fee scale is:
Falls Pointe Residents:
1 Child: $100
2 Children: $200
3+ Children: $250
Olmsted Falls/Township Residents:
1 Child: $125
2 Children: $250
3+ Children: $300
High School swimmers wishing to participate ONLY in meets: $30
* Falls Pointe residents MUST have their association dues paid and be in good standing with Western Reserve Property Management.
More Fun Stuff
The Falls Pointe Piranhas swim team is a fun group of kids and parents who want to create a great experience for the kids. As a result, we also plan many fun activities and events for the year, including: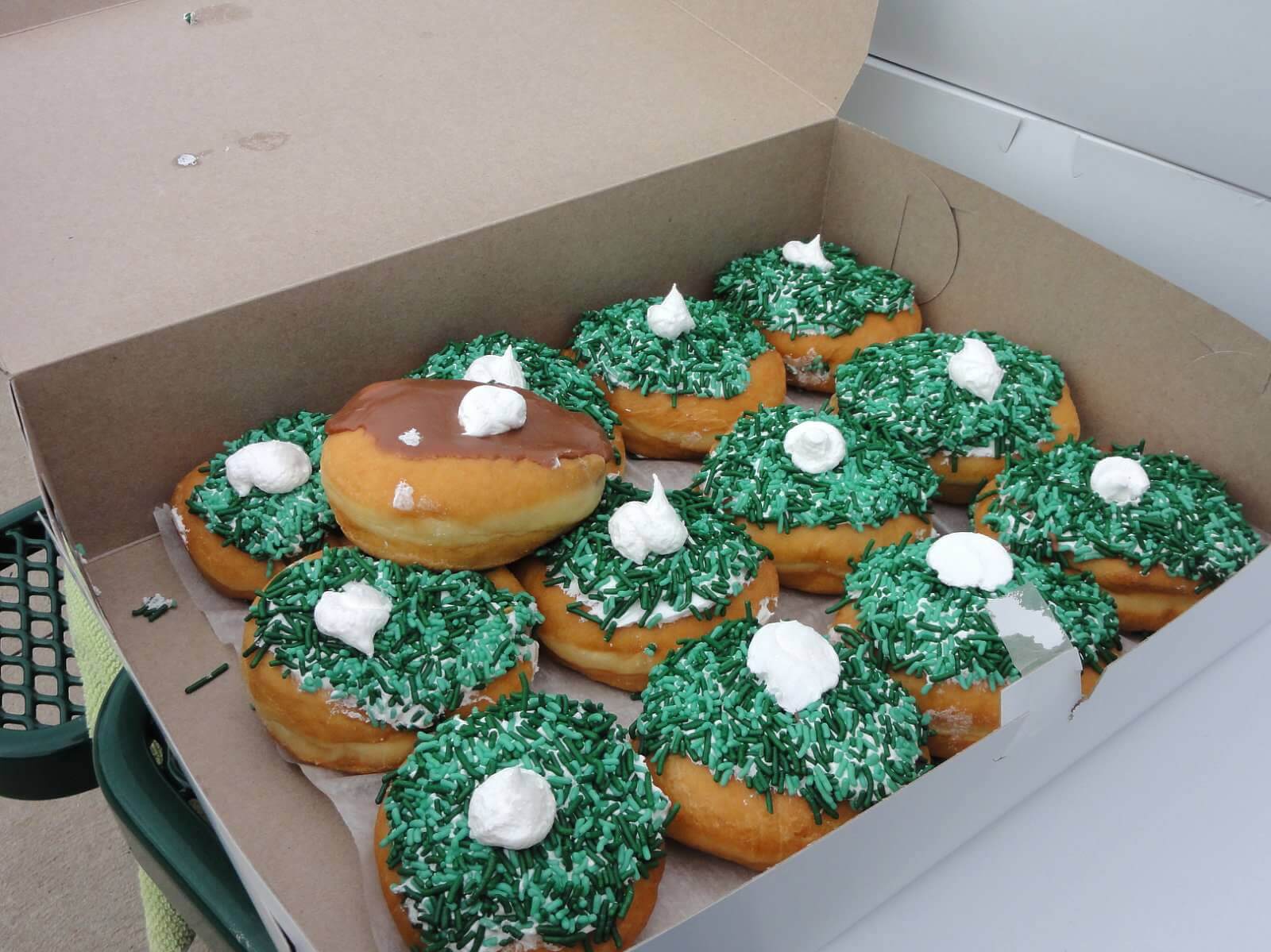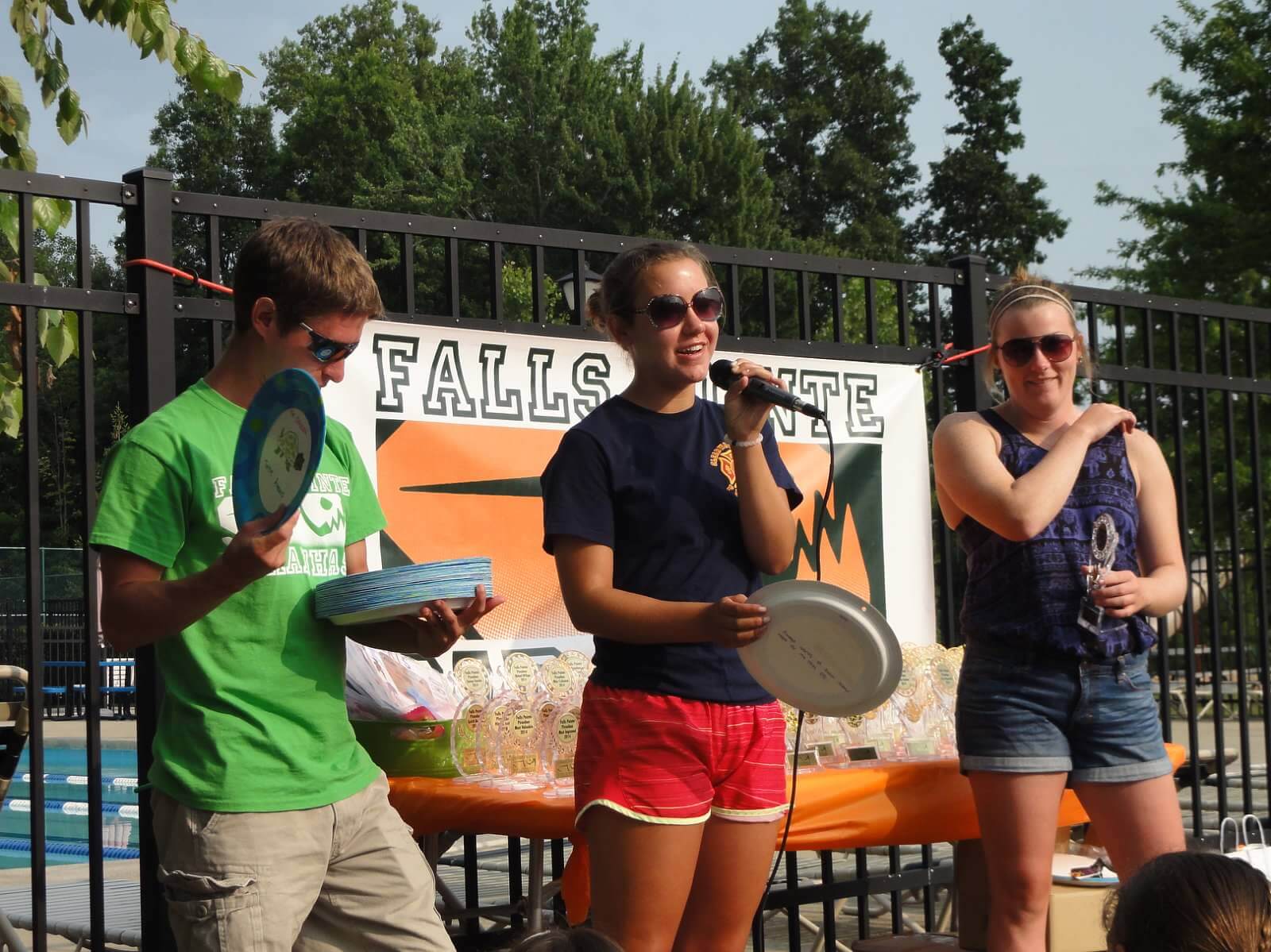 End of the Year Awards Picnic